Anthony Ngugi from Kenya is one Eosta's main avocado suppliers. Together with a group of local farmers he grows, sorts and packs organic avocados. These organic avocado's are not only good for your health, they have many other advantages too. They are grown in an agroforestry environment with mainly rainwater: so they are much more environmentally friendly than conventional avocado's, using 17,6 liters of water less per avocado.
If you buy these avocados, you join us on our journey to support better income for the workers that packed the fruit. Our Living Wage assessment shows that it will cost only 2 cents eurocents per kg of avocados to increase the wages to Living Wage level.
Initial pilot in 2018
In 2018, Eosta carried out its first Living Wage pilot in Kenya, in close collaboration with IDH and Hivos. The goal of the pilot was to find out whether Living Wages could be used to improve social sustainability measurements. The pilot led to a new Quick Assessment method and showed that a focus on Living Wages can lead to better connections within the supply chain. You can read more about the pilot here. [link]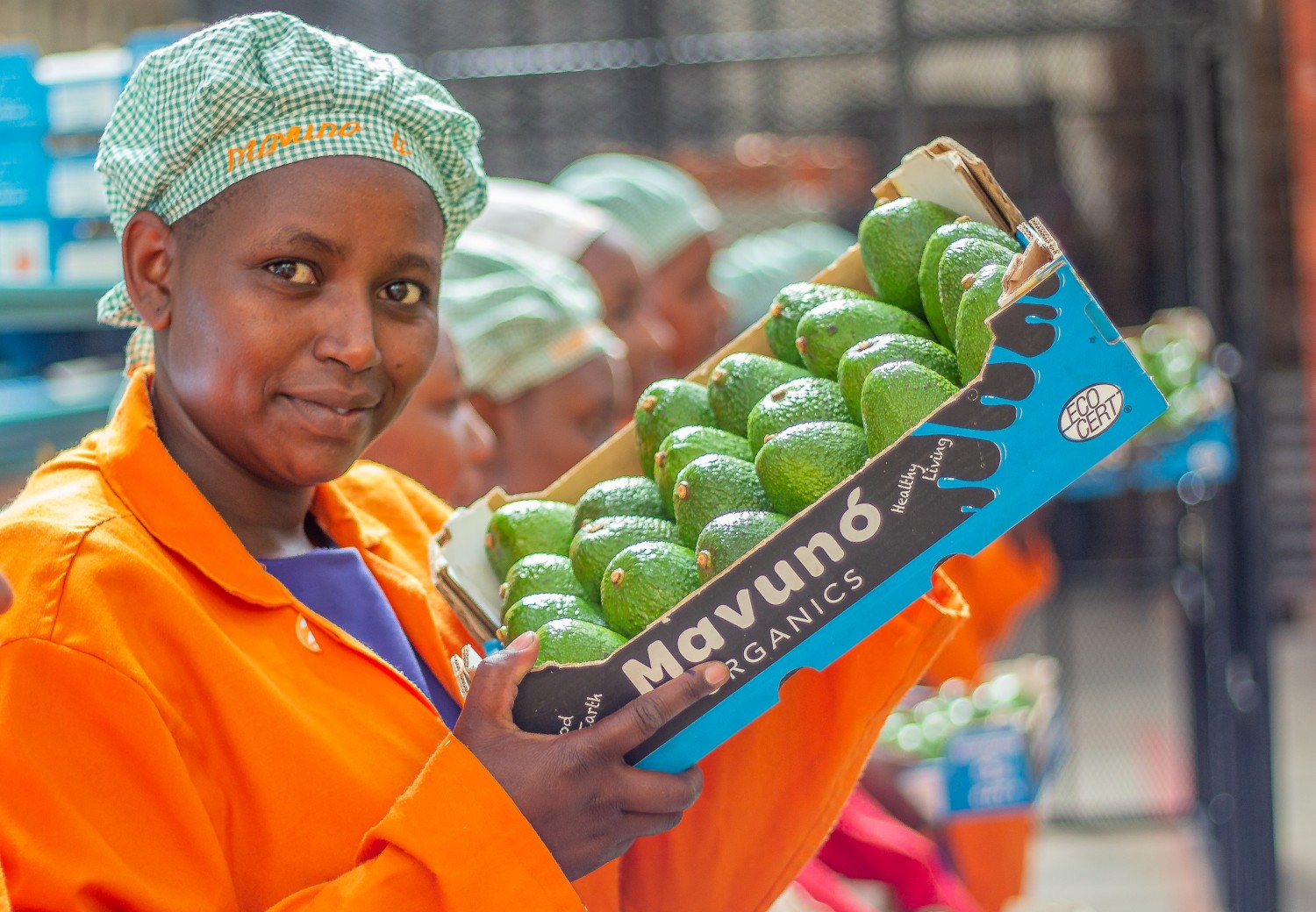 Inventory in 2020
In order to be able to sell the Kenyan avocados as Living Wage, an inventory of the incomes of Anthony Ngugi's 83 employees and the standard of living in Kenya was carried out in the fall of 2020. In doing so, Eosta followed the protocol of the development organization IDH, which established a calculation method. A review of the calculation by an auditor took place, which is a first step toward Living Wage certification. A Kenyan representative of the international auditor Sedex conducted the inventory. Formal certification of Living Wage does not exist yet, but this is an important step in that direction.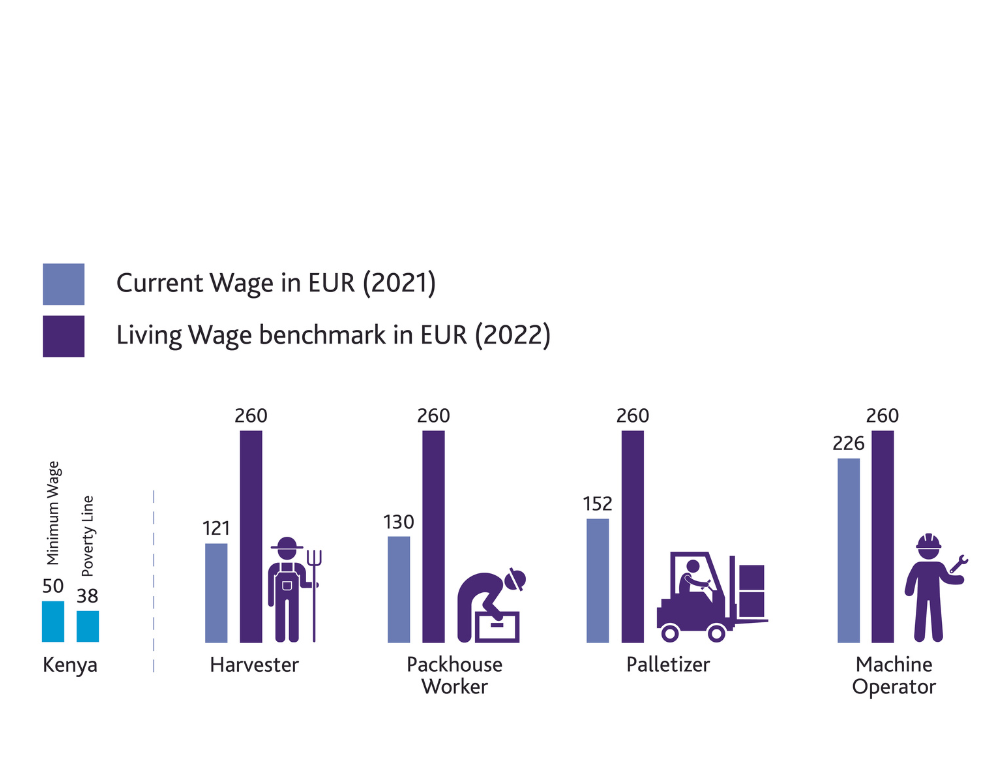 Surcharge per kilo of avocados: only 2 cents
The study showed that an additional price of 2 cents per kilo of avocados is necessary to provide a living wage. Major retailers in Scandinavia, Austria and Germany have shown interest.